Amanda and Bill met in college at Marquette University up in Milwaukee, so that's where we did their engagement session.  I always encourage my couples to think of locations that are special to them to shoot their e-sessions – places where they met, had their first date, spend a lot of time, locations that we may not be able to get to on their wedding day, etc.  When Amanda and Bill told me about St. Joan of Arc Chapel on Marquette's campus – that it was a 16th century French chapel that had been given to the university in 1964 and reconstructed stone by stone – I was like "what the!!!"  What a great place to shoot!  Of course, the chapel, as well as Amanda and Bill, did not disappoint.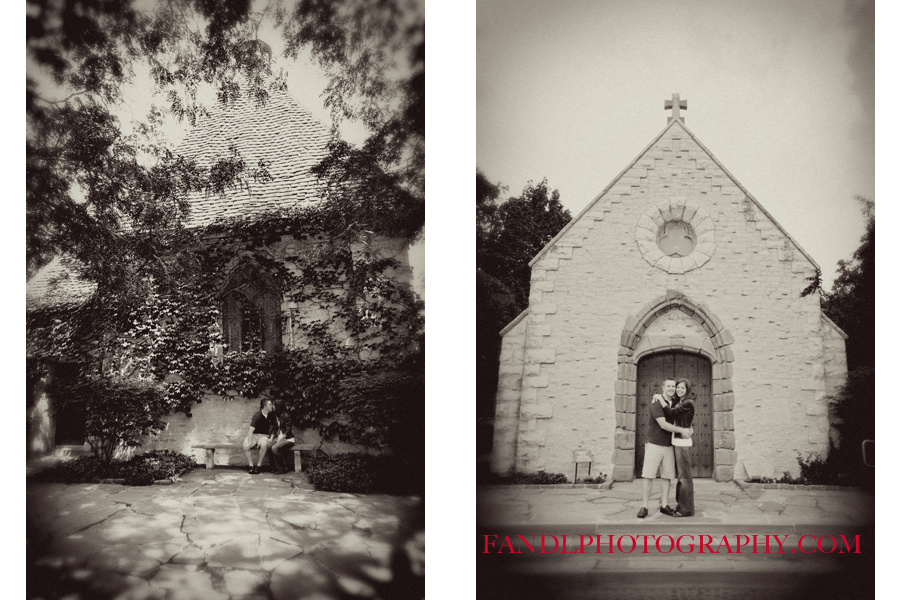 The Chapel is so beautiful!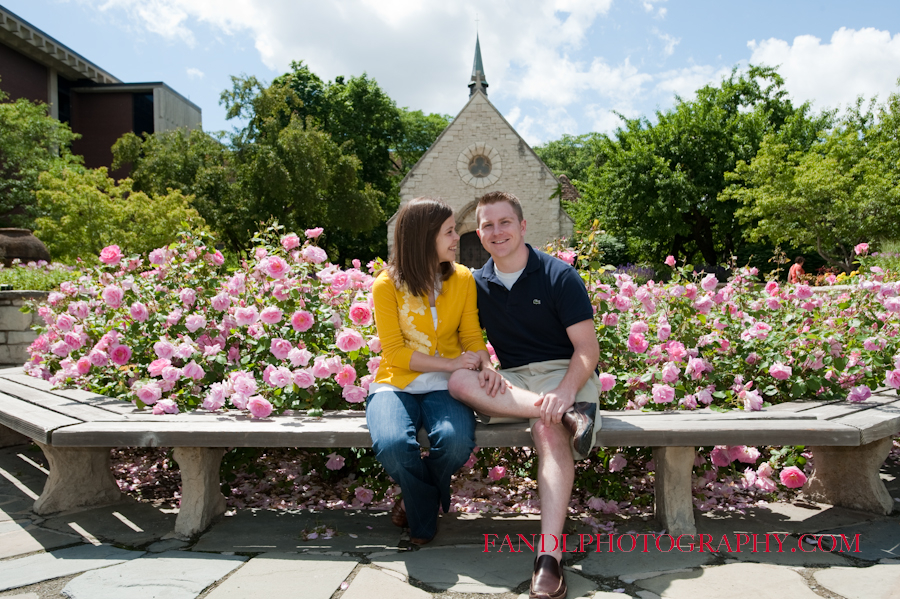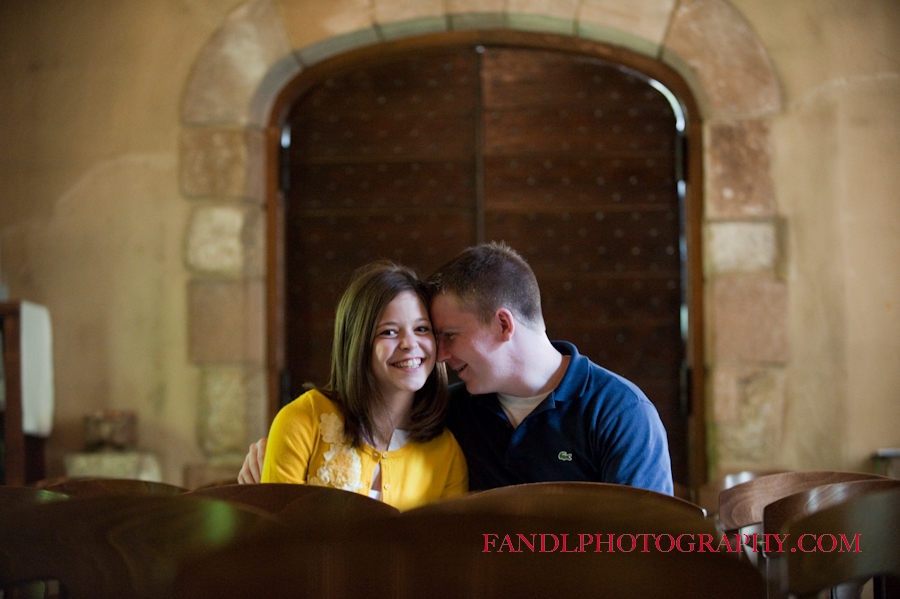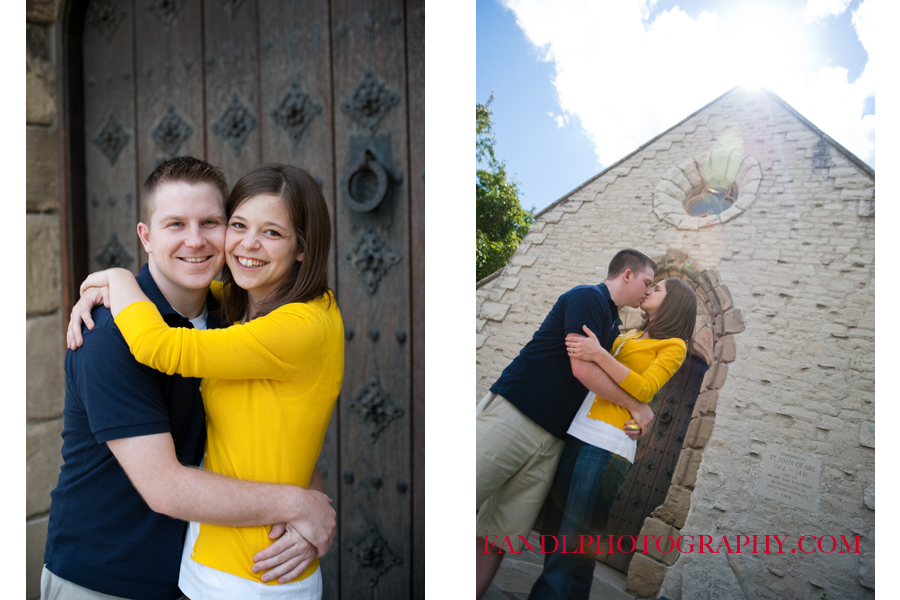 Amanda and Bill also happened to be wearing school colors, which totally pop in the photos and look great!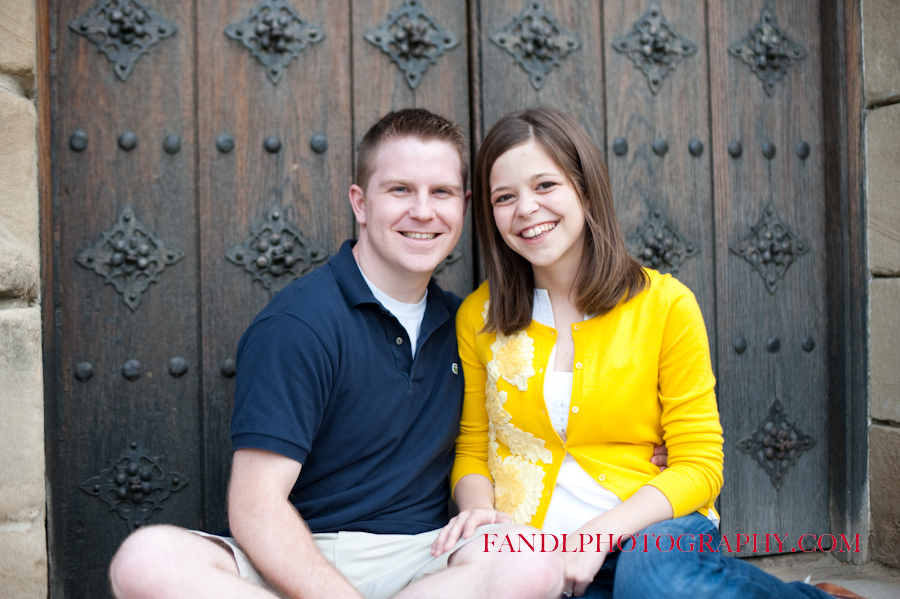 My Favorite shot of the day!  I had to climb a tree to get this shot and yes, I do that for clients I like:)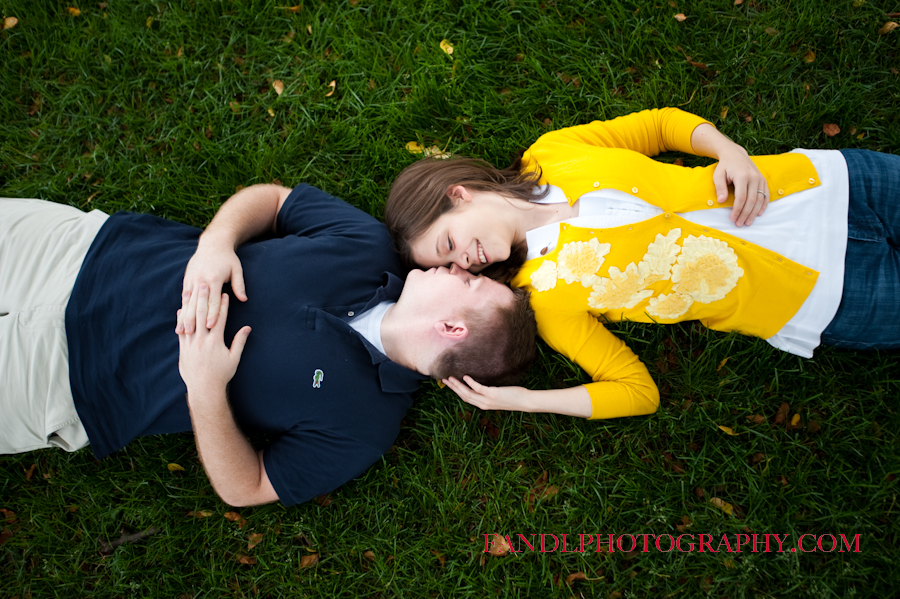 There were so many trees!:)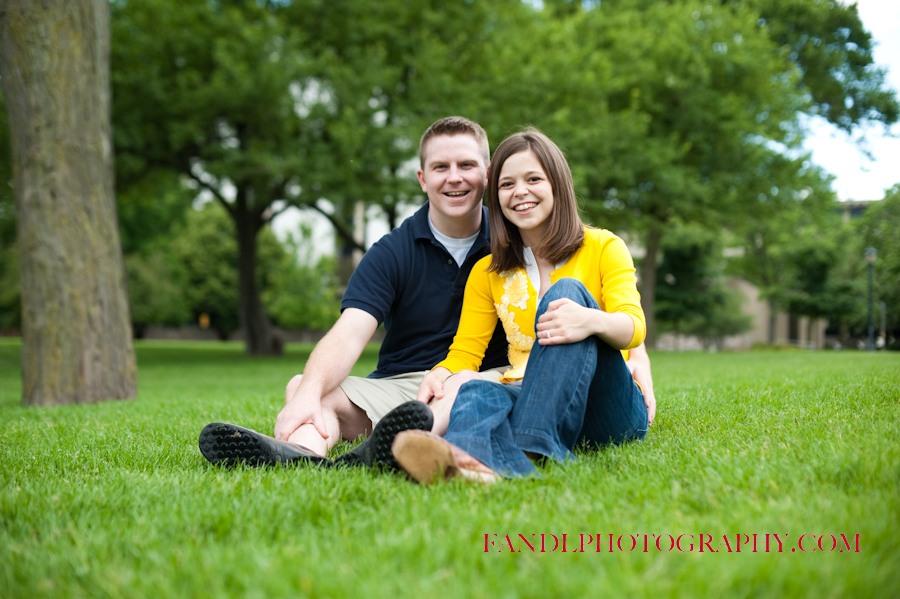 Second favorite shot of the day!  I asked Amanda and Bill if they wanted to do a jumping shot, and again, they totally rocked it!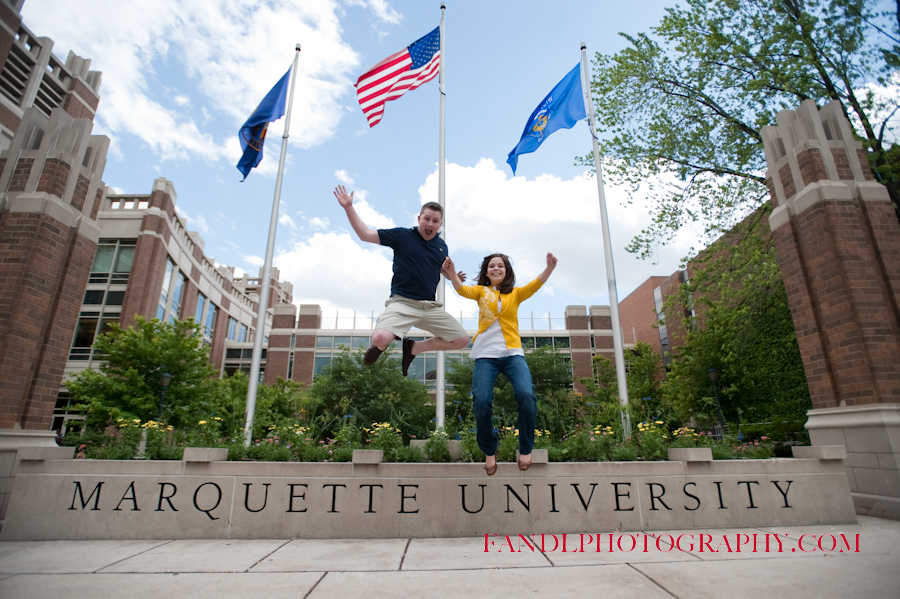 We also went over to the Milwaukee Art Museum for a few shots.  This is what we got:  stormy, dramatic sky, right before it started to rain!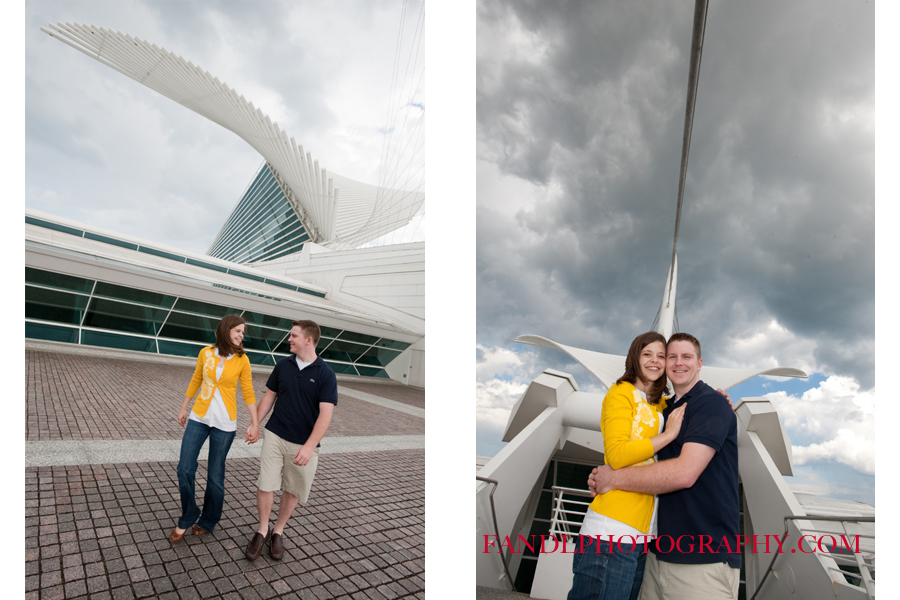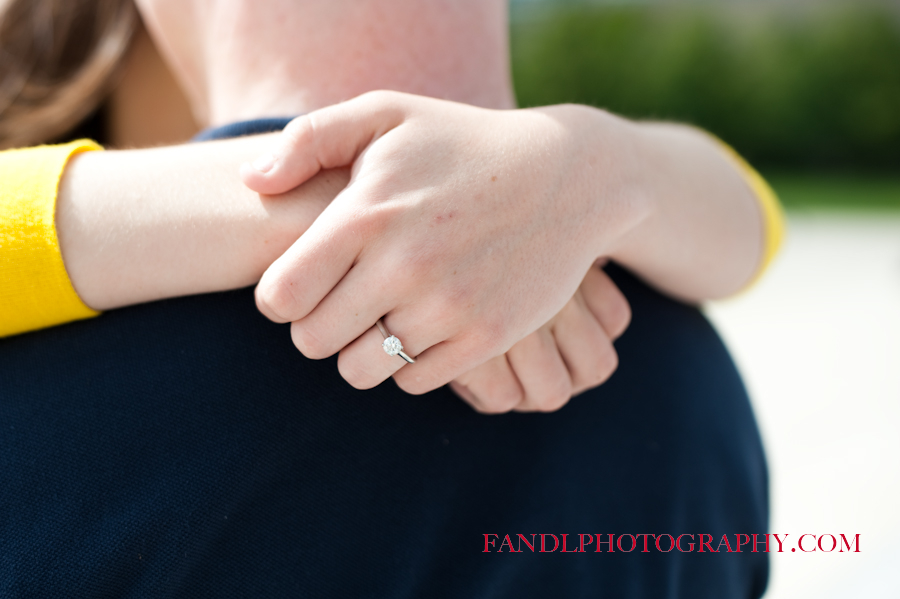 Thanks so much guys!  Can't wait for the big day!