It is that time again – we are moving into fall, the kids have started school, the sweaters are out, and the leaves are turning.  We are excited to be releasing some new Holiday Card Designs for 2010.  Take a look!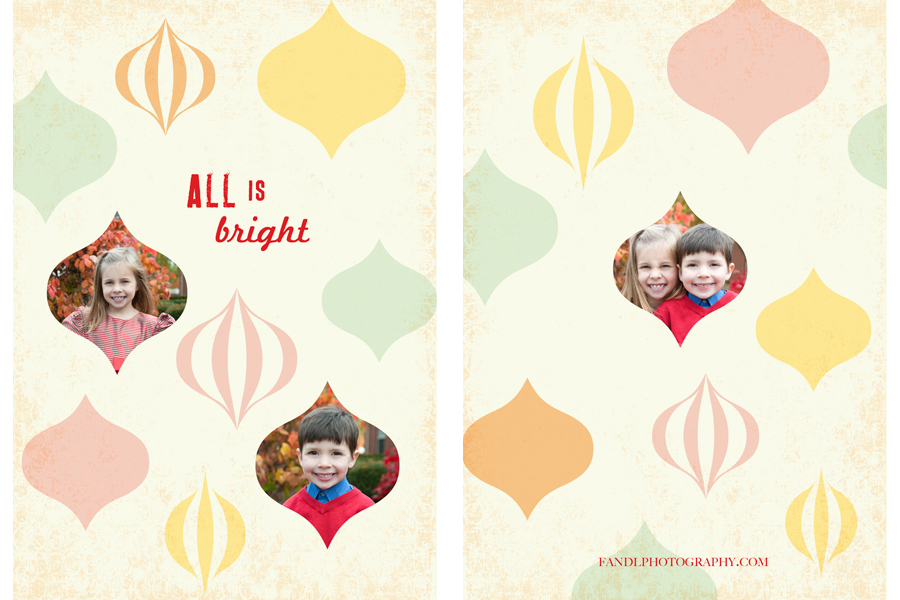 These cards are all 5×7 flat two-sided cards with envelopes, that are customized with your photos and a personal message.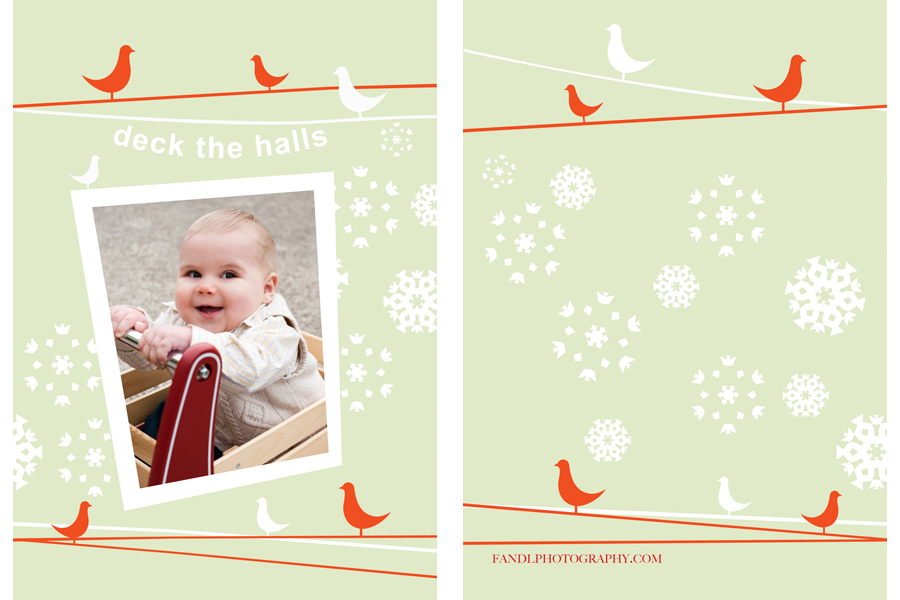 There are several different paper surfaces:  semi-gloss (standard), linen (my fave), watercolor, and pearl (my other fave).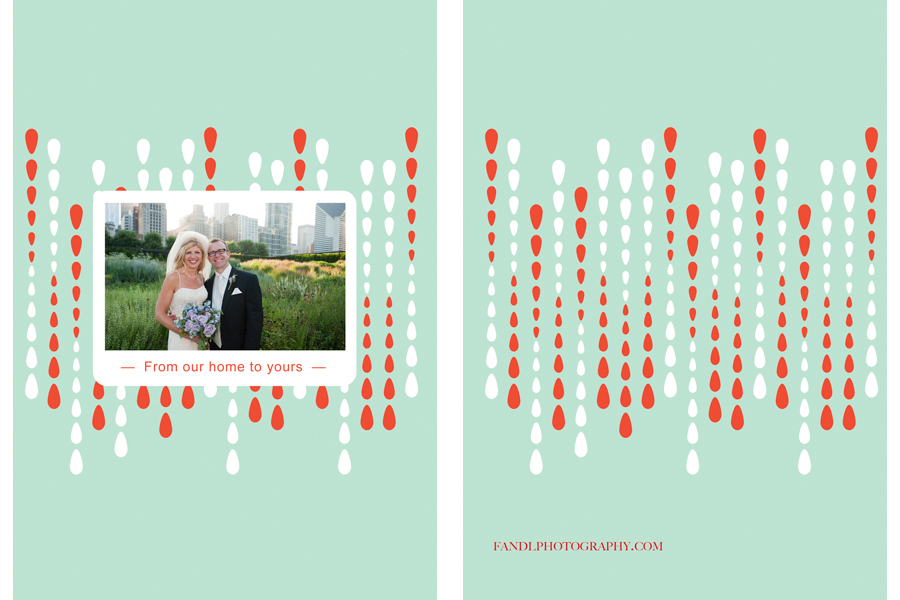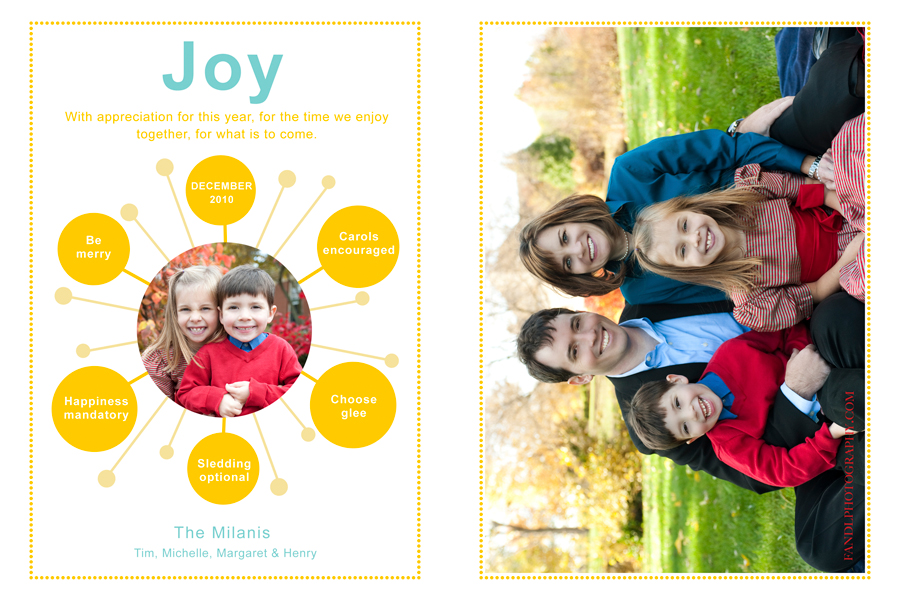 Two Fronts: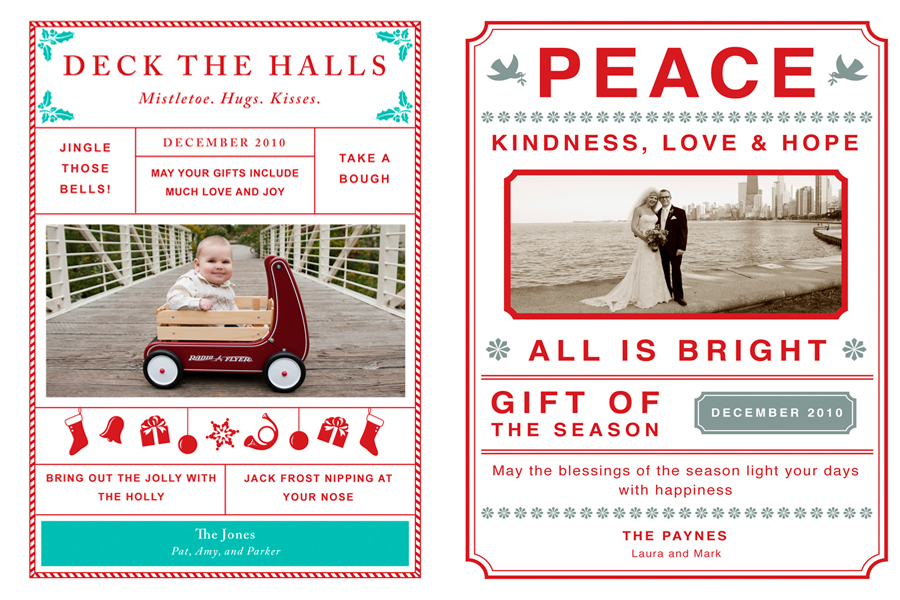 And the two backs to the above cards:
If you are interested in purchasing custom cards, you can either:
Call or email the studio – 773.865.3400 or cindy@fandlphotography.com
OR if you have an active gallery from a wedding or portrait session, just order directly from the gallery at www.fandlphotography.net.